International Liberty
Last week, I shared very grim data, going all the way back to 1880, on the growth of the welfare state.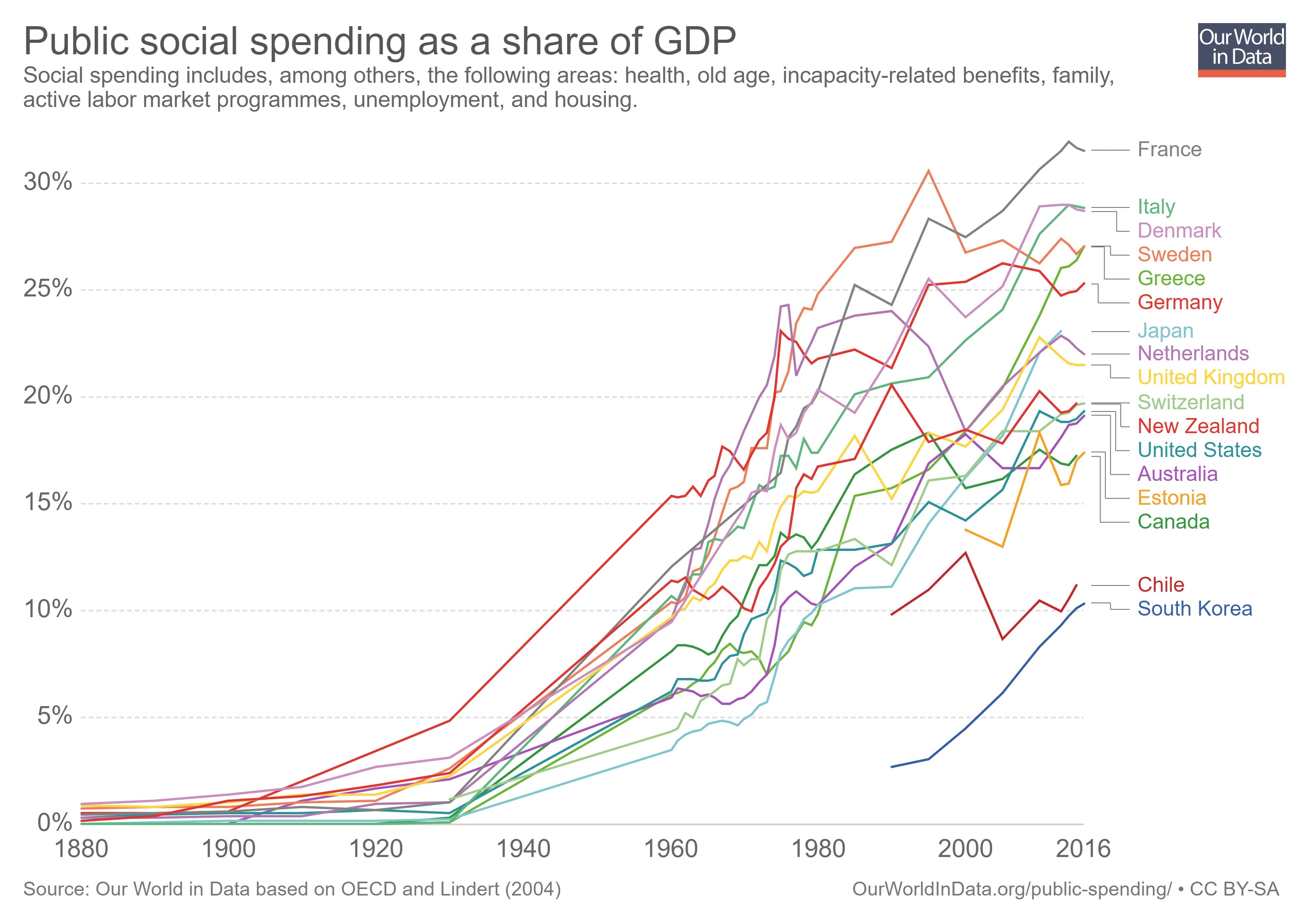 I even claimed that the accompanying graph was the "western world's most depressing chart" because it showed the dramatic increase in the burden of government spending for redistribution programs.
And I didn't even mention that the numbers likely will get even worse because of changing demographics.
Now it's time for the western world's second-most depressing chart. Like the first chart, the data for this second chart comes from "Our world in data," only this time it shows the relentless and astounding (in a depressing way) expansion in tax burdens starting in 1868. It only shows four countries, but other western nations would show the same pattern.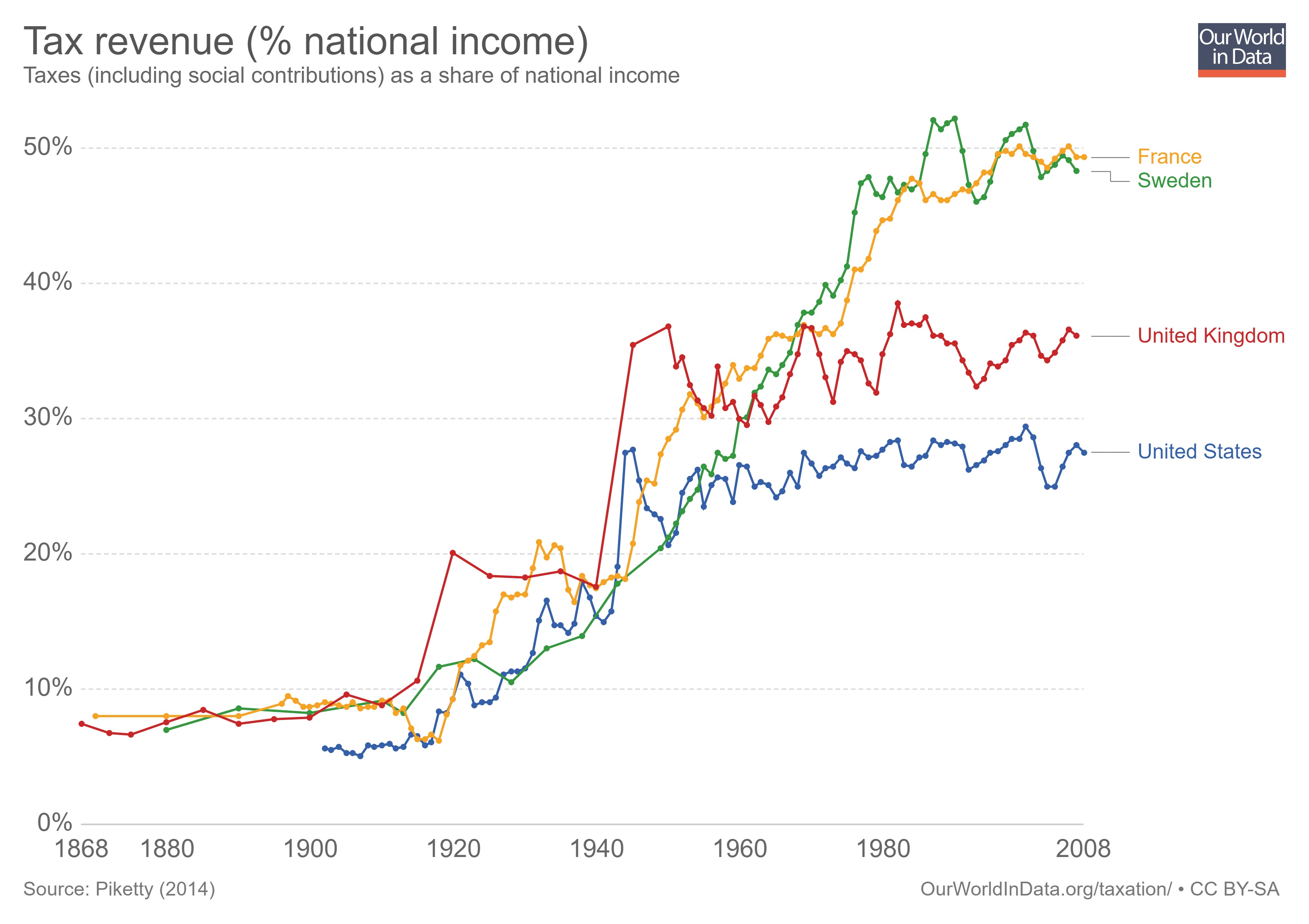 What isn't shown in this chart is that the tax burden used to be reasonable because governments generally did not…
View original post 292 more words