Dan Mitchell: "Proposed #carbontax is a bad deal, requiring two bad policies for the vague promise of one good policy."
International Liberty
I don't have strong views on global warming. Or climate change, or whatever it's being called today.
But I've generally been skeptical about government action for the simple reason that the people making the most noise are statists who would use any excuse to increase the size and power of government.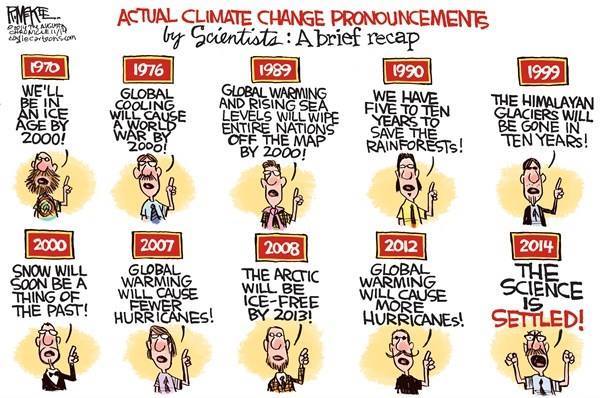 To be blunt, I simply don't trust them. In Washington, they're called watermelons – green on the outside (identifying as environmentalists) but red on the inside (pushing a statist agenda).
But there are some sensible people who think some sort of government involvement is necessary and appropriate.
George Schultz and James Baker, two former Secretaries of State, argue for a new carbon tax in a Wall Street Journalcolumn as part of an agenda that also makes changes to regulation and government spending.
…there is mounting evidence of problems with the atmosphere that are growing…
View original post 601 more words