"If we care about both American #taxpayers and poor people in developing nations, #Trump's plan to cut #foreignaid should be applauded."
International Liberty
While President Trump apparently intends to waste taxpayer money for more childcare subsidies and presumably is going to duck the critical issue of entitlement reform, there is some good news for advocates of limited government and fiscal responsibility. According a recent news report., he's not a big fan of outlays for foreign aid.
The White House budget director confirmed Saturday that the Trump administration will propose "fairly dramatic reductions" in the U.S. foreign aid budget later this month. …news outlets reported earlier this week that the administration plans to propose to Congress cuts in the budgets for the U.S. State Department and Agency for International Development by about one third. …The United States spends just over $50 billion annually on the State Department and USAID.
Trump's skepticism of foreign aid is highly appropriate. Indeed, he's probably being too soft on the budget for foreign aid.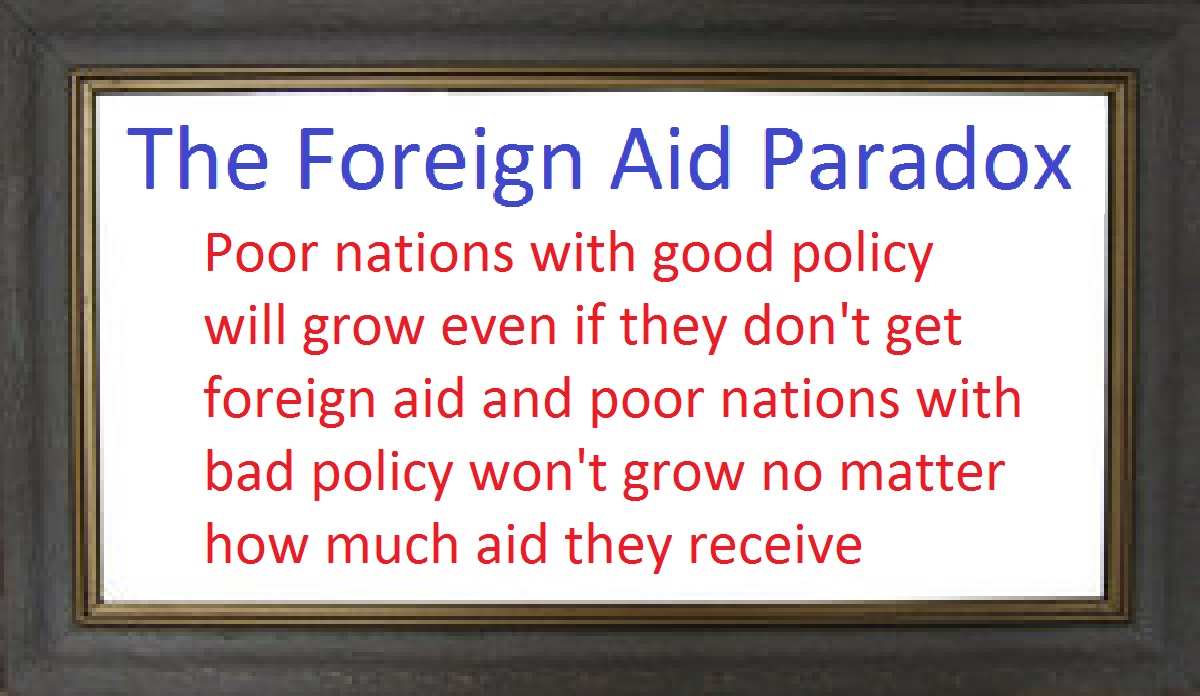 Government-to-government handouts have
View original post 1,230 more words