"American #taxpayers are sending money to the #OECD in Paris so that #bureaucracy can urge higher #taxes in America…and the rest of the world."
International Liberty
I wrote yesterday about how the Organization for Economic Cooperation and Development (OECD) is pushing for bigger government in China. That's a remarkable bit of economic malpractice by the Paris-based international bureaucracy,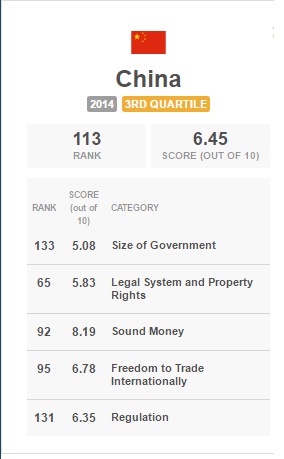 especially since China is only ranked #113 in the latest scorecard from Economic Freedom of the World. The country very much needs smaller government to become rich, yet the OECD is preaching more statism.
But nobody should be surprised. The OECD, perhaps because its membership is dominated by European welfare states, has a dismal track record of reflexive support for bigger government.
It supports higher taxes and bigger government in Asia, in Latin America, and…yes, you guessed correctly…the United States.
And here's the latest example. In a new publication, OECD bureaucrats recommend policy changes that ostensibly will produce more growth for the United States. Basically, America should become more like France.
Income…
View original post 657 more words