"If you admire hypocrisy, here's a headline to celebrate Equal Pay Day"
International Liberty
The real world is like a cold shower for our friends on the left. Everywhere they look,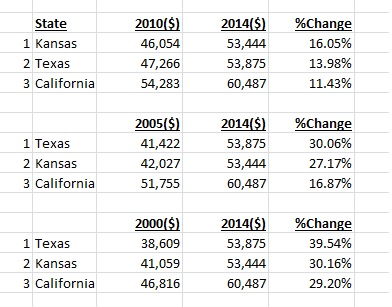 there is evidence that jurisdictions with free markets and small government outperform places with big welfare states and lots of intervention.
That's true when comparing nations. And it's also true when comparing states. That must be a source of endless frustration an disappointment for statists.
Speaking of disappointed statists, the real world has led to more bad news. The left-wing Mayor of Baltimore campaigned in favor of a $15 minimum wage, but then decided to veto legislation to impose that mandate. The Wall Street Journalopines on this development.
Mayor Catherine Pugh, a Democrat, has rejected a bill that would raise the city's minimum wage to $15 an hour by 2022. She did so even though she had campaigned in favor of raising the minimum wage, which shows that economic reality…
View original post 977 more words