International Liberty
Folks on the left sometimes act as if the Nordic nations somehow prove that big government isn't an impediment to prosperity.
As I've pointed out before, they obviously don't spend much time looking at the data.
So let's give them a reminder. Here are the rankings from Economic Freedom of the World. I've inserted red arrows to draw attention to the Nordic nations. As you can see, every single one of them is in the top quartile, meaning that they aren't big-government jurisdictions by world standards.
Moreover, Finland ranks above the United States. Denmark is higher than Estonia, which is often cited a free-market success story. And all of them rank ahead of Slovakia, which also is known for pro-growth reforms.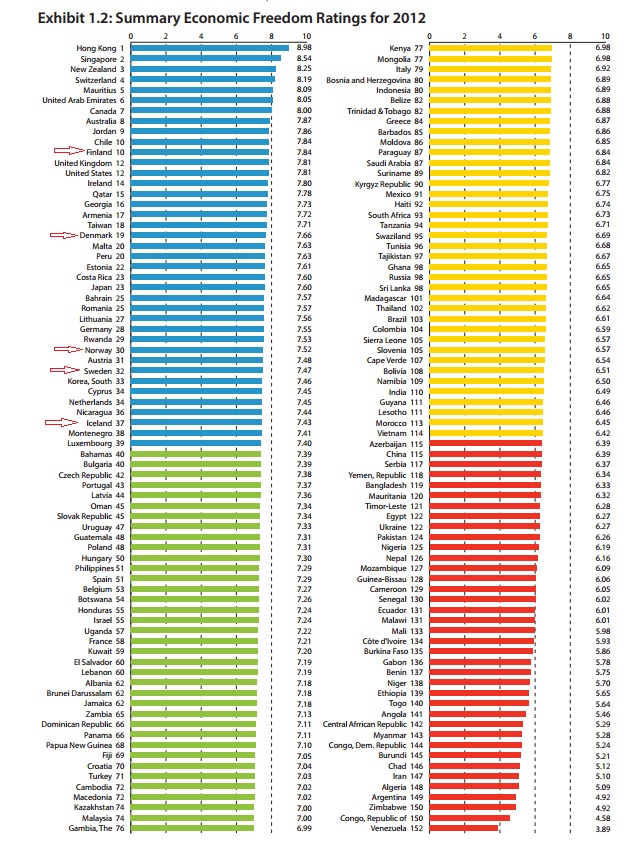 To be sure, this doesn't mean the Nordic nations are libertarian paradises. Far from it.
Government is far too big in those countries, just as it is…
View original post 1,038 more words